05 Sep 2021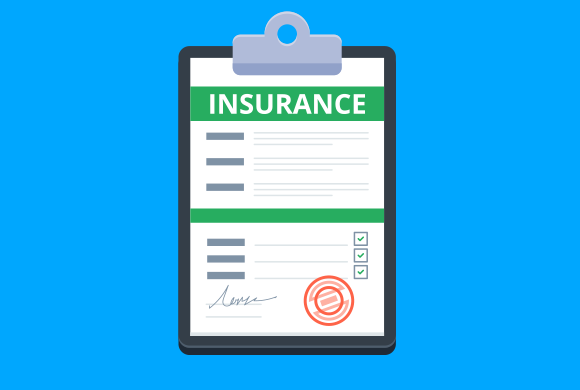 Introduction
The used-car market in India has been thriving like never before. The fact that second-hand cars are more affordable has always kept the used-car market going in the country. But with people changing cars much more frequently now, and multiple technology and e-commerce firms entering the space as online used-car marketplaces, the sector has got a major fillip.
In such times, anybody can be a prospective car seller or buyer. So, it is necessary that everyone knows how to value old, used-cars and also understands the impact of used car valuation on car insurance.
Below is everything you want to know about used-car valuation. If you want to make the most of your money — either as a car owner, buyer or seller – read on further.
What is Used-Car Valuation?
Used-car valuation, also known as second-hand car valuation, is the process through which you determine the accurate market value of an old vehicle at any given point in time.
One should consider factors such as depreciation and previous accidents to calculate the value of a used car. The value that is derived after the consideration of such factors is known as the Insured Declared Value (IDV) of the car.
Knowing the IDV of an old car is important as it not just helps in determining the worth of a second-hand car, but it also serves as the maximum sum insured amount for a car insurance policy.
Here is a chart that is generally used to calculate the IDV of a second-hand car. To keep the process uniform and transparent, insurance companies follow the Indian Motor Tariff Act and take into account the standard depreciation rates mentioned as under:
| Car's Age | Depreciation |
| --- | --- |
| Up to 6 months | 5% |
| Between 6 months and 1 year | 15% |
| Between 1 year and 2 years | 20% |
| Between 2 years and 3 years | 30% |
| Between 3 years and 4 years | 40% |
| Between 4 years and 5 years | 50% |
For cars older than 5 years, the IDV is decided mutually between the vehicle owner and insurer every year at the time of policy renewal after an assessment done by an authorised car dealer or surveyor.
So, you bought a car at the ex-showroom price of Rs 5 lakh. After 2 years, its value would depreciate 20%, i.e., Rs 1 lakh. Hence, its IDV would come at around Rs 4 lakh (only if the car is in good condition and has not met with any accident during this period).
Impact of Used-car Valuation on Car Insurance
The used-car valuation impact on insurance premium is very significant. As mentioned before, the IDV of a used car becomes the sum insured amount for the insurance policy bought for it. Sum insured in car insurance means the maximum amount a policy would pay in the event of the total loss of the vehicle.
Higher the IDV of a vehicle, higher the sum insured amount and, therefore, higher the premium amount of the insurance policy.
Sometimes, one can declare a lower IDV and underprice the vehicle in order to reduce the annual premium outgo. This may help save some money on premiums, but it would also lower the selling price of the vehicle. Reducing IDV would lead to a lower sum insured amount as well. This means that a lower payout would be received under the insurance policy in case of a total loss like car theft.
If one inflates the IDV of a car in order to get a higher amount of money as its selling price, the first struggle would be finding a buyer at that price. And then a higher amount would also have to be paid as premium for the insurance policy. On top of that, there would be no guarantee of a higher claim payout in case of a total loss as there can be a lot of terms and conditions that would have to be met.
So, it is advisable to always declare the correct IDV of your vehicle for minimum hassles and maximum transparency.
Used-Car Valuation Calculator
The used car valuation calculator is a tool available at many online used car marketplaces to estimate the real market value of a second-hand car.
You just need to enter the registration number of the vehicle, the year of manufacturing, the make and model of the car and the city of registration.
Besides that, you can also enter details like the car's age, general condition and mileage. The used car valuation calculator analyses all the information and gives you a valuation instantly.
It will not just give you an idea of the approximate amount of money you will pay/receive while buying/selling the second-hand car, but also the value you should be getting if you are exchanging your used car for a new one at a car dealership.
Car Insurance for Used-Cars and Its Importance
Buying car insurance is not just important but also compulsory for used cars. Under the Motor Vehicle Act, 1988, third-party insurance is mandatory for every car plying on Indian roads.
This insurance will help you in situations where you are legally liable to pay another person for the damage caused to his/her vehicle, property or life due to your vehicle.
Besides legal compliance, buying insurance is also important as it provides you financial assistance to cover the repair cost of your vehicle in case of a mishap, thereby securing your finances.
Factors Affecting Used Car Insurance Premium
The car insurance premium for a second-hand car depends on the following factors:
Type of coverage: Premium for third-party liability-only insurance (that covers any financial liabilities to a third party in case of an accident) will be higher than that on the comprehensive car insurance policy (that covers both the insured vehicle as well as the third party).
Registration city: If your car is registered in an area that is more prone to accidents or natural disasters, you might have to pay a higher premium.
Make and model of the car: The make and model of your car determine your vehicle's IDV and, hence, its premium rate.
Fuel type: Premium prices for diesel cars are usually higher than those of petrol, diesel and CNG variants as the former are more expensive.
Add-on covers: Add-ons provide extra coverage to an insured car at a nominal additional cost. Your premium amount goes up with the increase in the number of add-ons you choose.
FAQs
Do I have to pay for using the used-car valuation calculator available online?
No, most used-car valuation tools are absolutely free and you don't need to pay anything at any website.
Is the price suggested by the calculator negotiable?
Yes. The price suggested by the used car valuation calculator is just an estimate to give you an idea of the fair price. If you feel the price is less/ more, you can negotiate with the buyer/seller after assessing the market conditions and the health of the vehicle.
What is the value of a brand new car purchased just recently?
The value of a car is 100% only till the time it is in the showroom. As soon as it is sold and comes out of the showroom, its value starts depreciating, A car up to six months of age is generally valued at 95% of its ex-showroom price.
Disclaimer: For more details on risk factors, terms & conditions please read sales brochure carefully before concluding a sale. *The discount amount will vary subject to vehicle specification and place of registration