05 Sep 2021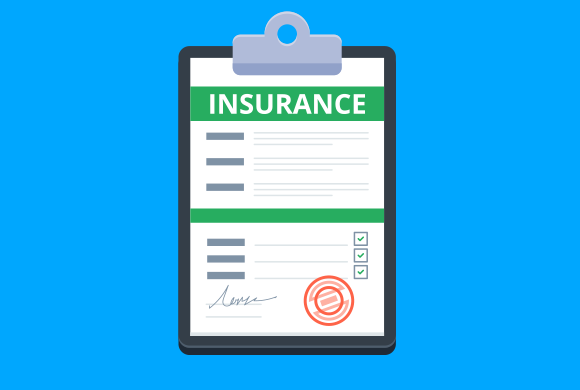 Introduction
Long vehicle queues and even longer waiting times were a common sight at highway toll plazas. But not anymore, thanks to FASTag.
First introduced in India in 2014, FASTag has transformed the way toll tax is collected in the country. FASTag is a Radio Frequency Identification (RFID) technology-enabled card that allows drivers to pay their toll tax electronically at the toll booth.
This means that vehicles with FASTag don't need to stop at the toll plaza for the manual cash transactions that happened earlier, thereby saving time as well as fuel.
Keeping these benefits in mind, the central government made it compulsory for all vehicles using national highway toll plazas across India (excluding two- and three-wheelers) to make toll payments through FASTag in order to reduce unnecessary congestion at highways.
If you have still not installed a FASTag in your vehicle yet, or if you have one but are not aware of how it works, read on further to understand how to use the product.
What is FASTag?
At the macro level, FASTag is an electronic toll collection system that is being operated and managed by the National Highways Authority of India (NHAI) through its subsidiary Indian Highway Management Co. Ltd (IHMCL).
The system uses the Radio Frequency Identification (RFID) – a technology that uses radio waves to passively identify a tagged object — for facilitating toll payments directly from a prepaid or savings account.
Vehicle owners get a FASTag card affixed to the windscreen of their vehicles and pay their toll taxes electronically by just driving through the toll plazas without making a stopover for transactions.
FASTags were first set up as a pilot project at the Golden Quadrilateral between Ahmedabad and Mumbai. By 2017, NHAI had launched a FASTag lane at all 370 toll plazas under its ambit. The same year, the government had made FASTag compulsory for all new vehicles sold in India. Later, NHAI made the usage of FASTags compulsory with effect from 15 February 2021.
HOW DOES FASTag WORK?
The FASTag system has two components – a card and a scanner. The FASTag card is usually pasted on the windscreen of a car and the scanner is placed at the toll plazas on highways.
The card on the car communicates with the scanner at the toll plaza using the RFID technology. As soon as the car crosses the toll plaza, the requisite toll amount is automatically deducted from a bank account or a prepaid wallet linked to the FASTag.
The owner of the FASTag then gets an SMS alert on the deduction of the amount. The alert is similar to that of money getting debited from an account or a wallet.
It is important to note here that if the FASTtag is linked to a prepaid account like a wallet or a debit/credit card, then owners need to recharge or top up the tag. However, if the tag is linked to a savings account, then the money gets deducted automatically after the balance goes below a pre-defined threshold.
The FASTag balance amount does not have any validity date. It can be used as long as the tag is not tampered with and is readable at the toll plazas.
IS GETTING A FASTag CARD MANDATORY?
Yes. Getting a FASTag card is mandatory for all vehicle owners in India, irrespective of whether you take your four-wheeler on the highways or not.
NHAI made the usage of FASTags compulsory from 15 February 2021. This date was postponed from the earlier announced date of 1 January 2021. In fact, all the lanes of national highways toll plazas had been declared as 'FASTag lanes' since December 2019 itself.
Vehicles that do not have FASTag face certain penalties. If you pass a FASTag-enabled toll booth and your vehicle either doesn't have a FASTag, or your card does not have sufficient balance, you would have to pay double the amount of toll fee in cash to go through.
Even if your FASTag is not functional due to some damage to the card, you are liable to pay double the toll amount.
HOW TO GET A FASTag CARD?
As mentioned earlier, FASTag is sold by NHAI through its subsidiary IHMCL. FASTag can be purchased both through the offline and online modes. Let's understand the process in detail:
How to buy FASTag offline?
If you want to buy FASTag through the offline mode, then you can visit the point-of-sale (POS) terminals set up at following locations:
All national highway toll plazas
Over 40,000 point-of-sale locations set up by 26 member banks
Selected bank branches of 26 certified banks
Regional Transport Offices (RTOs)
Transport hubs
How to get FASTag online
FASTag can be bought online through the following channels:
E-commerce websites:Various e-commerce websites such as Amazon and Flipkart sell FASTags. Here, you will mostly get bank-neutral FASTags issued by IHMCL. These FASTags are not linked to any bank and the user is free to choose his mode of payment to be linked to the tag.
Bank portals:FASTag can also be purchased from web portals of member banks. Some of the leading banks that sell FASTags include HDFC Bank, ICICI bank, Axis Bank, IDFC First Bank, Paytm Payments Bank (via Paytm App), Airtel Payments Bank (via Airtel App), etc. Notably, a FASTag taken from one bank cannot be used with the account of another bank. So, users prefer buying FASTag from the bank in which they have their bank accounts.

Irrespective of whether you have bought the FASTag online or offline, the maximum price of FASTag has been capped at Rs 100 inclusive of GST by the government. However, additionally, you would have to pay a security deposit of Rs 200 and first recharge amount of minimum Rs 200 depending on the vehicle class.

The standard documents required to be submitted by an individual for applying for a FASTag are as below:

FASTag with minimum KYC details:For limited KYC FASTags, you need to submit copy of vehicle registration certificate (RC) for the applied vehicle, mobile number verified with a One Time Pin (OTP) and a self-declaration of name and unique identification number of any of the officially valid documents like passport, driving licence, voter ID card, PAN card, Aadhaar card, etc.
FASTag with full KYC details:For full KYC FASTags, you need to submit copy of vehicle RC for the applied vehicle, mobile number verified with an OTP, copy of valid address proof (any of the officially valid documents mentioned above), copy of valid ID proof or PAN card and a passport size photo (coloured/black and white).
HOW TO RECHARGE FASTag CARD?
FASTag recharge can be done both by paying cash or online. Let's discuss in details the recharge procedure for different kinds of FASTags:
Recharge of bank-issued FASTag (FASTag purchased from a bank):Any FASTag issued by bank can be recharged by visiting the respective bank web-portal. On submitting user credentials, a wallet associated with FASTag can be recharged via net banking, UPI and debit/credit card. FASTag issued by banks can also be recharged via UPI on My FASTag App (available on Android Play Store and iOS version). Customers may also call respective bank's customer care number for assistance/information on FASTag recharge.
Recharge of NHAI FASTag (bank-neutral FASTag):The NHAI FASTag which are linked to NHAI prepaid wallet can be recharged via UPI on My FASTag App through net banking, UPI and debit/credit card. Those NHAI FASTag which are linked to a bank account via My FASTag App are automatically topped up once the balance goes down below the minimum threshold amount. The amount of auto-top can be chosen by the customer by providing standing instruction while linking the tag with the bank account.
It is important to note that there is an upper ceiling amount up to which you are allowed to recharge your FASTag prepaid wallet depending on the extent of your KYC. Details are as under:
Limited KYC accountholder:For limited KYC account holders, the amount loaded in FASTag wallet during any month shall not exceed Rs 10,000 and the total amount loaded during the financial year shall not exceed Rs 1 lakh.
Full KYC accountholder:For full KYC account holders, the balance limit of wallet-linked vehicles shall be increased up to Rs 1 lakh at any point of time.
FAQs ABOUT FASTag CARD
Do you need FASTag even if you do not take your car to the highways?
Yes. That's because the government is looking to make FASTag mandatory for third-party insurance as well, which is a minimum insurance cover mandatory for all cars in India. Moreover, the government is also planning to integrate FASTag for payments at wayside utilities at highways, parking lots, etc in order to make the tag a multi-utility payment tool.
Which highways accept FASTag?
FASTag is currently operational at over 750 toll plazas, including all national highway toll plazas and over 100 state highway toll plazas in India.
Can we use the same FASTag for two or more vehicles?
No. You have to buy separate FASTags for different vehicles.
Can one vehicle use more than one FASTag?
Normally one vehicle is assigned with one FASTag issued by a bank. However, under circumstances, if the vehicle user is not satisfied with the service of a bank, they can get a new FASTag assigned provided that the earlier tag has not been blacklisted by the bank due to various issues such as non-payment of toll, etc.
What is the meaning of tag getting blacklisted?
A blacklisted tag means the tag which has been blocked by the issuer bank and cannot be used to pay toll at a toll plaza. There are various reasons for blacklisting of tag – insufficient balance in FASTag account, vehicle-tag class mismatch, non-affixation on the windscreen and carrying in hand, etc.
Can I recharge FASTag by paying cash?
Yes, FASTag can also be recharged via Bharat Bill Payment System (BBPS) at the point-of-sale terminal located at all toll plazas.
Is there any minimum value for a recharge/top up?
Recharge/top-up amount can be as low as Re 1 for any existing FASTag wallet. However, the first recharge amount at the time of purchase of FASTag is normally Rs 200 (excluding security amount), which varies as per pricing policies of different banks.
What if I sell/transfer my car?
The original owner can close the FASTag account or wallet by reaching out to the concerned issuer bank. And a new owner can get a new FASTag from any of the 26 issuer banks.
How would I know that the correct user fee has been deducted from the FASTag account?
Customers will receive an SMS alert on their registered phone number each time an amount is deducted from their FASTag wallet. Fee payable on each national highway toll plaza is displayed at every toll plaza and can also be viewed online on website www.nhtis.org or Sukhad Yatra Mobile App.
What if the FASTag gets damaged?
In case the FASTag gets damaged, you as a vehicle owner/user should approach your tag-issuing bank and request them for a replacement.
Disclaimer: For more details on risk factors, terms & conditions please read sales brochure carefully before concluding a sale. *The discount amount will vary subject to vehicle specification and place of registration