UEFA has no plans to vaccinate footballers ahead of Euro 2020, despite England manager Gareth Southgate claiming that players should be considered a priority for a Covid jab.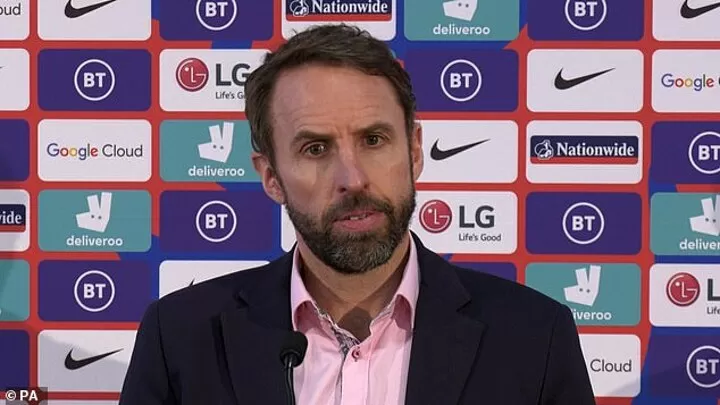 The Three Lions boss sparked controversy when he shared his view that players could be at greater risk of catching the virus at the tournament and that 'we are moving to the stage' where they should be protected.
However, Sportsmail understands UEFA is not planning for players to be vaccinated before the competition begins on Friday June 11.
However, individuals and teams will be subject to regular testing and rigorous protocols to keep them safe, as has been the case throughout the Premier League season and the Champions League and Europa League.
At a press conference on Thursday, at which Southgate unveiled the England squad for the forthcoming World Cup qualifiers, the England manager said: 'We are moving to the stage where we are asking athletes to be put into situations where they are more likely to catch the virus than others and we have a responsibility to them as well.'
The Government says it is still on track to offer a first dose of the vaccine to all adults by the end of July. But with the Euros starting in June, tournament personnel would almost certainly have to jump the vaccination queue to be inoculated in time.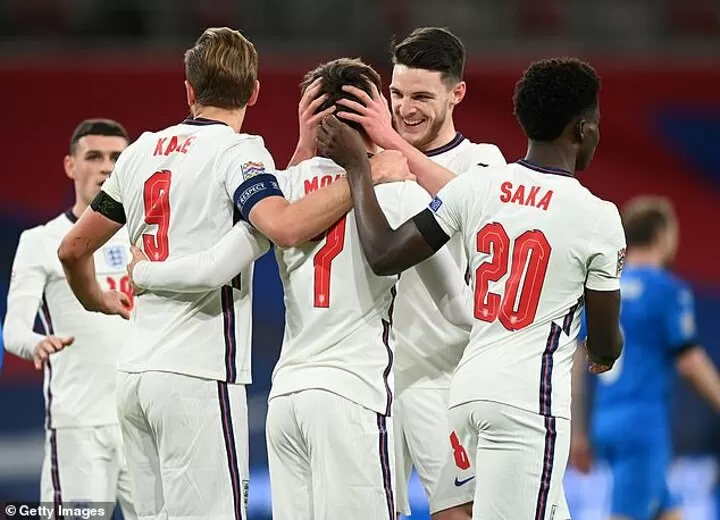 Health experts have told Sportsmail that would be unacceptable.
The vaccination priority list in the UK is based on age, with the last group scheduled for the jab being those aged 18-29 years. The only occupational exceptions are frontline health and social care workers.
'We are asking the players to keep on performing,' said Southgate. 'They are having to quarantine when they get back from certain situations.
'They are having to take some risk going back to families and a lot of them have caught the virus because they have been working.
'I was not in any way suggesting they should have been ahead of key workers and teachers, who should be ahead, but we are getting close to the point where it could be acceptable and actually football could afford to save the NHS money by buying the vaccines and administering them,' added Southgate.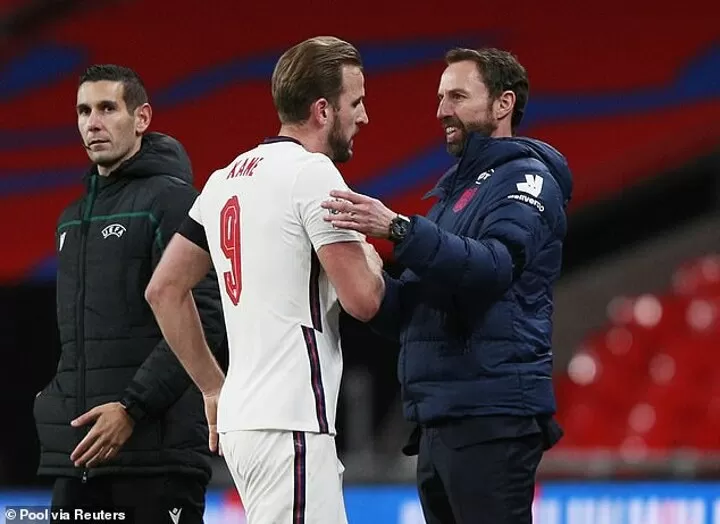 However, scientists say that footballers should stay in line and wait their turn for a Covid jab because they are actually at much lower risk of catching the virus – and dying from it – compared to other people.
They can see no reason for elite players to jump the queue.
"The priority list is based almost entirely on people's risk of dying, which has always been the right decision,' said Professor Hunter of the University of East Anglia.
'There are a lot of occupational groups who believe they should have more priority over others.'
Official government statistics show that people who work in sport and culture are at less risk of being infected with coronavirus than police, firefighters, teachers, school workers, bus drivers, taxi drivers and a whole host of office workers.